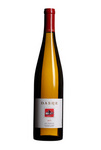 Until this year, this was the only white wine we ever made at Dashe Cellars and it has been one of our biggest hits. Fermented dry in the style of the white wines of Alsace, France, our Dry Riesling is organically grown in the mountains of Potter Valley, Mendocino county. Spicy, luscious, with flavors of pear and dried apricots, this is one of the best wines ever for spicy cuisine—think Indian or Thai food—as well as on its own as an aperitif.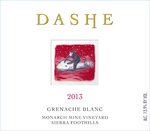 We are exceedingly proud of this new wine from the Sierra Foothills: the 2013 Grenache Blanc from the Monarch Mine vineyard, about 3000 feet up in the Sierras. This is a super-rare varietal—only 75 acres grown in California!—and we managed to get some of the best grapes. With only 192 cases made, it's virtually gone on release. Grenache Blanc is a minerally, flavor-filled wine similar in texture to Chardonnay but with a spicy flavor profile and crisp acidity. We have less than 50 cases to sell from the tasting room, so order now or you'll miss your chance!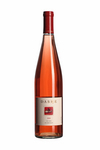 This may be one of our favorite Vin Gris (that is, rosés) that we've ever made— we love the pale salmon color, the intensity of the fruit, and the absolute refreshing juiciness of the wine. It's an ideal spring or summer wine; think of popping a cork out on the back deck, with a bucket of ice to keep it cool and a hot BBQ with your favorite grilled delicacies.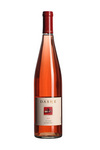 We used to call this wine Vin Gris, but so many people called it rosé that we renamed it. It's 100% Grenache and with its delicate pale salmon color, this is just a killer rosé! It's finished completely dry, so it goes with almost any kind of food—we love it out on the back deck, barbequeing hamburgers and drinking it chilled to perfection. Only 200 cases made, so it will sell out long before summertime is over—stock up now for the next six months.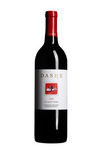 A mouth-filling blend of Mourvedre, Carignane, and Zinfandel from one of the oldest and most storied vineyards in California. The Bedrock Vineyard was originally planted by Generals Sherman and Hooker, and these particular vines were all planted in 1888. The complexity and depth of flavors from these old vines in monumental.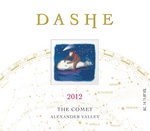 Intense and profound in color, but showing the characteristic balance for which our wines are known, the Comet has elements of chocolate, blackberry, mineral and spice, as well as a long, complex finish. Sourced from an incredible Alexander Valley v...