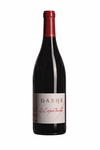 This is a wine unlike any other that Dashe Cellars has ever produced. Complex, lower in alcohol, unfined and unfiltered, fermented using native yeasts found on the grapes, and organically grown. It's a wine made in a style that we love—totally drinkable, yet with a complexity that grows on you the more you sip. It really tastes more like a wine made from one of the great regions in the Beaujolais region of France than wine made in California.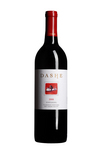 This young vineyard planted in an extremely rocky dry riverbed in the north of the Dry Creek Valley is rapidly becoming a favorite vineyard site for Dashe Cellars. The 2007 version of this zinfandel shows all of the intense, complex aromatics of the previous vintage, as well as the depth of flavor and mouthfeel that characterize the wines of 2007.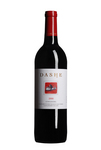 The 2007 vintage was one of the best vintages in recent memory, and for the Todd Brothers Vineyard in Geyserville—which is one of our favorite vineyards—it was also a great vintage. The thick, gnarled zinfandel vines of this ranch consistently produce one of most intense, dark, and distinctive wines. This year's Todd Brothers Zinfandel is balanced, sensuous wine that is both packed with flavors and possessing a lovely texture and mouthfeel.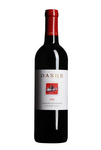 For those who like your Cabernet Sauvignon black, brooding, rich and with plenty of tannin, the Dashe Cellars 2006 Cabernet Sauvignon Alexander Valley is for you. As these vines have aged, they grapes they produce have developed a depth of flavor and a structure that is quite unusual for a Cabernet from this region.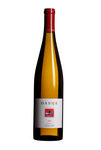 History The 2006 vintage marked the first year we produced a white wine at Dashe Cellars. For our inaugural white release, we chose to craft an organically-grown dry Riesling made in the classic style of the Rieslings from A...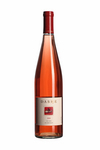 Anytime we want a lovely, dry, thirst-quenching wine for a BBQ, an aperitif, or just relaxing on a nice summer day outside, we reach for a rosé. In the past, that's meant a rosé from some winery in the south of France, but we've often thought that we'd like to recreate something similar from grapes here, since California has climactic conditions much like southern France. So, we're proud to announce that we've made a whopping 75 cases of lovely, pink, rosé wine from lots of Petite Syrah and Zinfandel from the Dry Creek Valley: the 2006 Dashe Cellars Vin Gris.