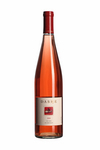 Anytime we want a lovely, dry, thirst-quenching wine for a BBQ, an aperitif, or just relaxing on a nice summer day outside, we reach for a rosé. In the past, that's meant a rosé from some winery in the south of France, but we've often thought that we'd like to recreate something similar from grapes here, since California has climactic conditions much like southern France. So, we're proud to announce that we've made a whopping 75 cases of lovely, pink, rosé wine from lots of Petite Syrah and Zinfandel from the Dry Creek Valley: the 2006 Dashe Cellars Vin Gris.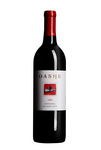 It's a hard task to follow up a classic vintage such as the 2005 vintage, but the Dashe Cellars 2006 Dry Creek zinfandel definitely can stand up to its predecessor. We love this wine, with its classic velvety texture and pure, intense, elegant fruit flavors. Aromatic, complex, and rich, this is one of the best Dry Creek zinfandels we've made.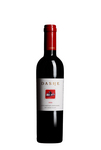 We've made a Late Harvest Zinfandel from the remarkable Bella Vineyard, owned by Scott and Lynn Adams, since 2001. We love this vineyard for the complexity and intensity of the fruit, and also for the wonderful acidity of the grapes that help make this unctuously sweet dessert wine so focused and clear. It's never cloying, and always finishes with a crisp, clean, sweet note. Without a doubt this is one of our most popular wines. Unfortunately, in 2006 the climate and vines collaborated to reduce the yield in the vineyard substantially. So, we were only able to make about half the normal quantity of this excellent wine. As is traditional with this wine, we let these grapes hang on the vine over a month after the rest of the grapes in the vineyard were picked, to concentrate flavors and sugar. In early November, just before the rains, we finally harvested the grapes to create this black, intense essence of zinfandel.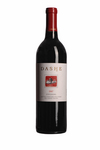 These 70-year-old vines are some of the best vines in the Sonoma wine country. They were discovered by John Louvau on his newly-bought property in 1989, hidden beneath a field of weeds and blackberry vines that had grown over the old grapevines. John nursed the vines back to health and now they produce some of the best grapes on the entire property.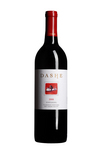 A phenomenally rich wine from one of the best up-and-coming vineyards in all of Dry Creek Valley! The grapes from this vineyard were planted from cuttings of the St. Peters Church clone, and the cuttings were directly taken from vines on the famous Rockpile Ranch in northern Dry Creek. This first wine just bowled us over with its intensely aromatic nose, its round, lush mouthfeel, and its array of complex flavors.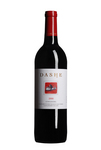 This steep slope of bright red rocky soil, located just a few miles from the center of Geyserville, is one of our favorite vineyards in Sonoma County. These thick, gnarled zinfandel vines produce one of most intense, dark, and distinctive wines.