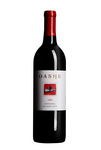 A stellar Dry Creek Zinfandel from a stellar vintage, this is a jet-black, delicious zin with loads of fruit flavors and a velvety, voluptuous texture. It has it all: balance, elegance, intensity, and complexity. We wish every vintage could be so easy to make wines as was the classic vintage of 2007.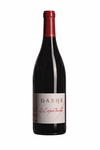 If we had one word to describe this unusual wine from a vineyard high in the mountains of Mendocino County, it would be "wow". This is a wine that has shown us that it is possible to create complex, balanced, world-class wine from California Zinfandel - and that to be great, Zinfandel doesn't need to be jet-black in color and high in alcohol. Substantially lower in color that typical Zinfandel, the L'Enfant Terrible is a wine that defies expectations. From start to finish, it is unusual in character: lower in alcohol, unfined and unfiltered, extremely low in SO2, fermented using native yeasts found on the grapes, organically grown. It's a wine made in a style that we love - totally drinkable, yet with a complexity that grows stronger over time. With patience, it evolves into a thrilling wine.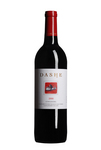 This old-vine vineyard consistently produces one of the most sought-after wines that Dashe Cellars makes, and at this point in our history we've made Todd Brothers Ranch zinfandels for eleven vintages. These thick, gnarled vines planted on the steep red rock slope in Geyserville (in Alexander Valley, Sonoma county) always produce jet-black, intensely-flavored and very complex grapes.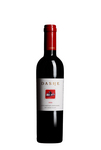 For most of this decade we've made Late Harvest Zinfandels from the great Lily Hill vineyard at Bella Winery (where Mike is the consulting winemaker). The shallow, rocky soils on the steep hills of this vineyard make the vines struggle, which in turn help the vines create very concentrated, complex grapes. One of the reasons that we love this vineyard for Late Harvest zinfandel is the wonderful acidity of the grapes. Even when we wait an extra four weeks or so to harvest the grapes (the average time that we need to leave the grapes to have them turn into Late Harvest) the grapes maintain their acidity. The resulting wine is always focused and clear--it's never cloying, and always finishes with a crisp, clean, sweet note.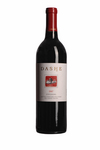 Simply put, this is one of the most lovely, velvety old-vine zinfandels we've made from this vineyard in many years—although the harvest was so tiny that it produced only 202 cases of wine. We particularly love this 2008 vintage; there is a softness and lushness to the wine that is absolutely thrilling.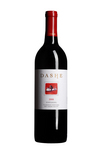 We've purchased the fruit from the vines planted on this wonderfully rocky, ancient riverbed site since the vines first produced fruit in the 2005 vintage, and there's no question in this short period of time that it has become one of our favorite vineyards in all of the Dry Creek Valley. The 2008 Florence Vineyard zinfandel is classic wine from this vintage: fruit-forward, lush, bursting with flavor, and beautifully balanced.