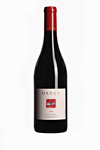 This is the first year Dashe Cellars has made a Petite Sirah from the Todd Brothers Ranch vineyard, and it is one of the darkest, most intense, and luscious wines we've ever made. Black-purple in color, it is certainly one of the most distinctive wines we've ever made!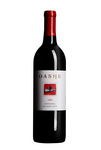 A stellar Dry Creek Zinfandel from a stellar vintage, this is a jet-black, delicious zin with loads of fruit flavors and a velvety, voluptuous texture. It has it all: balance, elegance, intensity, and complexity. We wish every vintage could be so easy to make wines as was the classic vintage of 2007.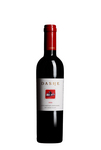 For most of this decade we've made Late Harvest Zinfandels from the great Lily Hill vineyard at Bella Winery (where Mike is the consulting winemaker). The shallow, rocky soils on the steep hills of this vineyard make the vines struggle, which in turn help the vines create very concentrated, complex grapes. One of the reasons that we love this vineyard for Late Harvest zinfandel is the wonderful acidity of the grapes. Even when we wait an extra four weeks or so to harvest the grapes (the average time that we need to leave the grapes to have them turn into Late Harvest) the grapes maintain their acidity. The resulting wine is always focused and clear--it's never cloying, and always finishes with a crisp, clean, sweet note.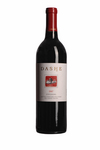 We can never get enough of these remarkable old vine zinfandel grapes from the property of John Louvau in Dry Creek Valley. These old, gnarled, thick vines grow straight out of the rocky soil of the ancient riverbed on the "bench" of upper Dry Creek Valley, and they produce tiny quantities of jet-black, concentrated grapes.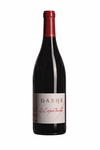 This is a wine unlike any other that Dashe Cellars has ever produced. Complex, lower in alcohol, unfined and unfiltered, fermented using native yeasts found on the grapes, and organically grown. It's a wine made in a style that we love—totally drinkable, yet with a complexity that grows on you the more you sip. It really tastes more like a wine made from one of the great regions in the Beaujolais region of France than wine made in California.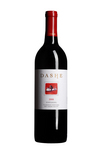 This young vineyard planted in an extremely rocky dry riverbed in the north of the Dry Creek Valley is rapidly becoming a favorite vineyard site for Dashe Cellars. The 2007 version of this zinfandel shows all of the intense, complex aromatics of the previous vintage, as well as the depth of flavor and mouthfeel that characterize the wines of 2007.