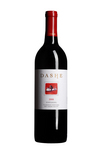 This is our first vintage from this excellent little vineyard on the northern tip of Dry Creek Valley. The grapes from this vineyard were planted from cuttings of the famous St. Peters Church clone taken from vines on the Rockpile Ranch The 2005 vintage in Dry Creek featured a picture-perfect ripening season—warm and extended—which produced one of our most classic Dry Creek zinfandel blends. Dry Creek zinfandels are famous for their balance of fruit, spice, and velvety texture, and our 2005 Dry Creek zin is a great example of that style. The wine is extremely dark, with flavors of black raspberry, chocolate, clove spice, and floral hints of violets and lavender. With its rich, velvety texture and long, complex finish, this is certain to be one of our most popular Dry Creek Valley zinfandels.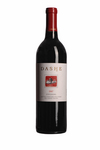 These wonderful 70-year-old vines were discovered by John Louvau on his newly-bought property in 1989, hidden beneath a field of weeds and blackberry vines that had grown over the old grapevines. Ecstatic over his discovery, John nursed the vines back to health and now they produce some of the best grapes on the entire property. These are classic old-vine zinfandel: head-trained, dry–farmed, with thick gnarled trunks popping out of fist-sized rocks that make up the old riverbed. They produce less than two tons of complex, intense grapes per acre. We love these old vines, because they make a classic Dry Creek Valley old-vine zinfandel, with the black raspberry, minerality, and deep aromatic dusty spice that make Dry Creek zinfandels so popular and sought-after.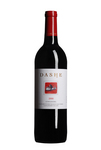 The 2005 vintage was a classic vintage, with a long, extended, quite warm ripening period that allowed the vines to concentrate flavor in the grapes. We consider it one of the finest vintages of Todd Brothers Zinfandel that we have produced, a dark, concentrated wine with tremendous depth and balance.

Sweet and seductive, this wine harvested at 45 brix in the vineyard delivers the essence of zinfandel. With flavors of blackberry, chocolate, and cassis, this is one of our most delicious Late Harvest wines ever. Think bearskin rug, roaring fires, chocolate truffles, sweet nothings.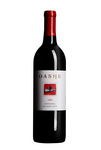 The 2004 vintage was one that tested a winemaker's ability to make balanced, flavorful wine without excessively ripe flavors. I am happy to say that at Dashe Cellars, though very judicious selection in the vineyard and our ability to have our vineyards harvested exactly when needed, that we were able to attain the balance and elegance we want in our wines.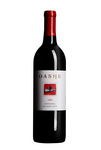 Dark, complex, mouthfilling, and rich, our 2005 Dry Creek Zinfandel is a classic example of why the Dry Creek Valley is so famous for intense zinfandels. The combination of black raspberry and chocolate flavors, combined with its velvety texture, make this a perfect wine for a wide variety of foods--from barbequed or grilled meats, to pastas with hearty sauces, or just by itself before a meal. This is the wine on which Dashe Cellars has made its reputation, and the 2005 vintage is so good that you'll find it absolutely irresistible! Robert Parker gave this wine a 90 point score for the 2004 vintage, and we expect an even better response for the spectacular 2005 vintage.