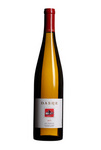 Until this year, this was the only white wine we ever made at Dashe Cellars and it has been one of our biggest hits. Fermented dry in the style of the white wines of Alsace, France, our Dry Riesling is organically grown in the mountains of Potter Valley, Mendocino county. Spicy, luscious, with flavors of pear and dried apricots, this is one of the best wines ever for spicy cuisine—think Indian or Thai food—as well as on its own as an aperitif.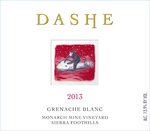 We are exceedingly proud of this new wine from the Sierra Foothills: the 2013 Grenache Blanc from the Monarch Mine vineyard, about 3000 feet up in the Sierras. This is a super-rare varietal—only 75 acres grown in California!—and we managed to get some of the best grapes. With only 192 cases made, it's virtually gone on release. Grenache Blanc is a minerally, flavor-filled wine similar in texture to Chardonnay but with a spicy flavor profile and crisp acidity. We have less than 50 cases to sell from the tasting room, so order now or you'll miss your chance!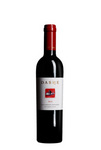 History This dessert wine is always made from grapes grown on the Lily Hill vineyard, owned by Bella Winery, in northern Dry Creek valley. The steep slopes and rocky soil makes the vines struggle to survive, which in turn help the vines cr...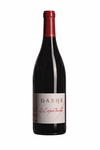 One of our favorite—and most unusual—wines, from one of the most pristine biodynamic farms in Mendocino County.
Sold Out
, may be available at the winery. Please
contact us
for more details.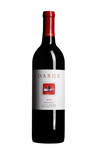 Without question, these are some of our favorite vines in the Dry Creek Valley, owned by Scott and Lynn Adams, owners of Bella Vineyards and Winery. These vines produce an insanely aromatic wine with a bright, intense, luscious black-raspberry fruit flavor and a long, spicy finish.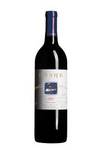 History The Comet is a blend of three wines: a 51-year-old vine zinfandel from Geyserville, a 130-year-old vine Carignane, and a significant proportion—28% of the blend—of an Alexander Valley Petite Syrah. Together, the...