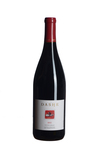 A rich, round, sensous Petite Sirah from one of the best vineyards in the Dry Creek Valley. We are always impressed at the intensity and balance of the wine made from these grapes.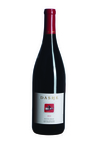 This is the first year that we had enough Petite Sirah from the Louvau Vineyard in the center of the Dry Creek Valley to produce a single-varietal bottling—a whopping 42 cases were all that we were able to produce.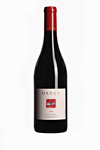 The steep slopes and bright red soil of the Todd Brothers Ranch in Geyserville are the perfect terrain for growing unusually good Petite Sirah. Each year, we're floored by the intensity of these jet-black, tiny grapes that produce such balanced, yet substantial, wine.