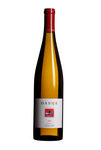 History The 2006 vintage marked the first year we produced a white wine at Dashe Cellars. For our inaugural white release, we chose to craft an organically-grown dry Riesling made in the classic style of the Rieslings from A...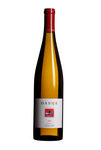 We love to make a dry—and we mean seriously dry—Riesling from these 30 year old vines, growing in the rocky, chalky soil of the McFadden Farm in Potter Valley. With its luscious texture, great balance of fruit and acidity, and superb minerality, this is a wine both for short term drinking as well as for aging in your cellar.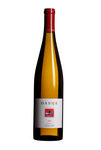 We are excited to make this kind of aromatic, minerally white wine and we feel that the combination of aromatic fruit, and rich, velvety mouthfeel in our Riesling is in keeping with the signature Dashe style that defines our line of red wines. Our first vintage in 2006 was such a success that we almost doubled our production to 430 cases in 2007.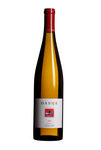 Our 2012 Dry Riesling continues our string of lovely dry, minerally, luscious wines from this great vineyard in Mendocino county. These 30 year old riesling vines, grown in the white, chalky soil of the McFadden Farm in Potter Valley, are tucked up against the cool hillsides of the east side of the valley—a perfect environment for this kind of grape.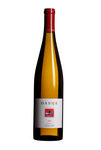 Each year we make our Riesling from these outstanding organic grapes high up in the hills of Mendocino County, we feel that we're getting to know the vineyard more completely—and the wine is just getting better and better.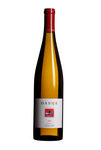 This is the third year we've made our Dry Riesling from this outstanding organic vineyard high up in the hills of Mendocino County. This year's Riesling is in the style of our first vintage, in that the wine is fermented completely dry, with a beautiful mineral and stone character that balances the refined Riesling fruit. This wine is made in the style of the dry white wines from the Alsace region of France, an area that produces some of our favorite European white wines.