Les Enfants Terribles
Our "Les Enfants Terribles" wines are extremely limited-production wines, made very simply to best reflect the cool-climate vineyards from which they're made. They are always fermented using native yeasts, have very low levels of SO2, are unfined and are usually unfiltered. As a result, they display beautiful lightness, finesse and minerality, with great underlying complexity and balance of a "natural" wine.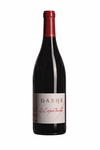 The 2012 vintage produced one of the best Dashe Cellars Grenache wines ever: luscious and velvety, bursting with red fruit flavors of raspberry and strawberry, and providing a complex and spicy range of flavors on the midpalate and finish.
more »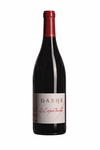 This is a young vineyard, and it's clear that the fruit is getting better and better each year it matures. In 2012, the ripening conditions were picture-perfect, and we ended up with one of the most fruit-forward and luscious wines we've produced from these vines.
more »
Sold Out
, may be available at the winery. Please
contact us
for more details.