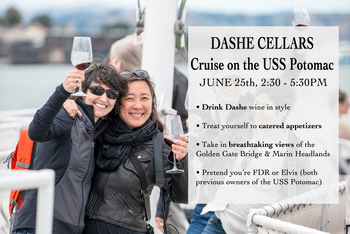 This is one presidential party you won't be sick of hearing about! It's Dashe's annual cruise on the USS Potomac, a luxury yacht once owned by Franklin Delano Roosevelt and Elvis, alike.
Join us on Saturday, June 25th for an afternoon sipping on wine and dining while we sail the high seas of the Bay.
News & Events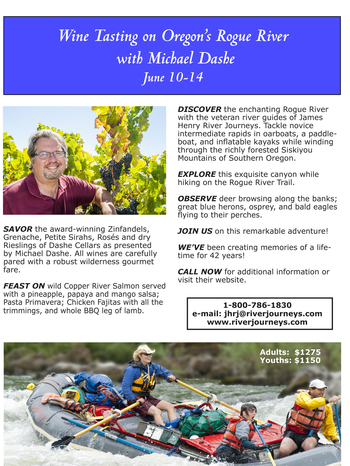 Savor the award-winning wines of Dashe Cellars with Michael Dashe while rafting on the Rogue River, June 10 – 14th. Feast on wild Copper River salmon, and discover the enchanting Rogue River with veteran guide James Henry. For more information, visit www.riverjourneys.com or email jhrh@riverjourneys.com.
Load More...