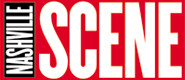 Wine Wednesday: Dashe Cellars
POSTED BY CHRIS CHAMBERLAIN ON WED, MAY 16, 2012 AT 8:11 AM
When Jenny Boone of Boonedocks Distribution drops me a line about someone special she's bringing to town, I usually take notice. When she told me that she was introducing a new line of boutique Sonoma County Zinfandels and Cabernet and bringing one of the winery owners into town for a whole week, I wasn't interested. I was fascinated.

I'm a big fan of red zin in all of its expressions. From big, bold fruit bombs to more subtle European treatments, wines made from Zinfandel, or Primitivo, have long been some of my favorites. Dashe Cellars is owned and run by a husband-and wife team who add two unique sensibilities to the production of
fine wines. Anne Dashe has a degree in oenology from the University of Bordeaux, while her husband is a graduate of the University of California at Davis. When they came together as a family and a winemaking team, each Dashe contributed the best of the New World and the Old World to their wines, with a special commitment to showcasing the elements of terroir that reflect the unique soil, climate and regional characteristics of the vineyards where they harvest their grapes.

I met Anne at a tasting at RED Spirits and Wine and found her to be a passionate and engaging ambassador for her wines. Although the Dashes don't own any vineyards, they have long-term contracts with their growers to ensure consistent supply and quality of fruit. They especially seek out plots that will help them emphasize the old-school style of winemaking that demonstrates minerality. Dashe uses all indigenous yeasts, and little or no filtration of their wines. In fact, they strive to add very little in the way of outside influences on the process. Dashe summed up her philosophy as, "Leave it alone and intervene only when needed."