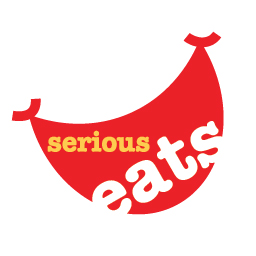 12 Delicious Zinfandels to Drink This November
Maggie HoffmanNOV 6, 2012
12:15 PM 2 Comments
I have trouble keeping track if zinfandel is terribly uncool or totally hip again, and honestly, it doesn't really matter that much either way. It's a wine that many folks reach for when Thanksgiving comes around, and a good juicy zin can be delicious alongside turkey with the works. We tasted through a wide range of zinfandels to choose a dozen winners for your holiday table.
Before we get to those, though, a few recommendations from taste-tests past. A few zinfandels won spaces in the Serious Eats Budget Red Wine Hall of Fame (which is a list worth looking at again if you're hosting a big group this year.) For $13, it's hard to beat Sobon Estate 2010 Old Vines Zinfandel Amador County. Our wine columnist Seema Gunda also rounded up a few affordable favorites over here.
But if you're a guest this Thanksgiving and you're looking for a really nice bottle to bring to your Zinfandel-loving host, read on below....
...Dashe Cellars makes a few different Zinfandels so you can explore the possible range of styles. 2010 Dashe Cellars Dry Creek Valley Zinfandel ($24) bursts with fresh black cherries, brightened with nice tart acidity. It's mushroom, herb, and dark-meat friendly. We also always enjoy Dashe's earthier 'Les Enfants Terribles' bottling, which we wrote about a few years back.