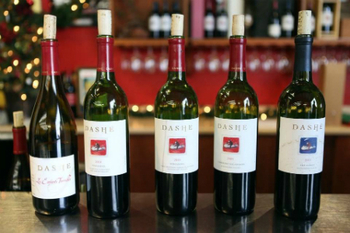 If an award were given for quirkiest art on a wine label, Dashe Cellars would win for its painting of a monkey riding a fish. It might be different if Michael and Anne Dashe owned a chateau or a vineyard, traditional inspirations for label art, but they don't.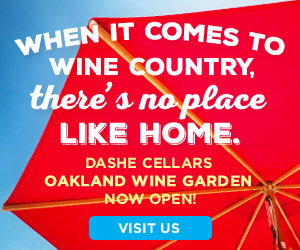 The sun is out and our wine garden is open for the season! Come by Saturdays and Sundays from 12-6pm for wines by the glass, wood-fired pizzas, lawn games, and more. The first of its kind in Oakland, the wine garden will transform the way you spend your weekends. Bring your friends and make some new ones in the garden!
News & Events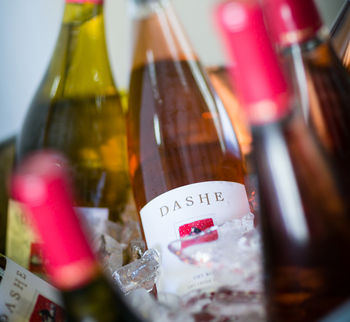 Want a chance to taste through all the amazing wines in your shipment while eating delicious food and meeting fellow Dashe Wine Club members? R.S.V.P for our Pickup Party on Sunday, June 5 from 12:00 – 3:00pm. Tickets are $25 and includes tastings of all the wines included in the next shipment that will pair perfectly with the food provided! Contact Errin or call the winery (510) 452-1800 to reserve your spot. If you have already picked up your wine, you are still more than welcome to attend.
Load More...